About the Book


At Barton Friends a D.C. prep school so elite its parent body includes the President and First Lady - three mothers have thrown themselves into organizing the annual musical revue. Will its Machiavellian intrigue somehow enable them to reconnect with their graduating daughters, who are fast spinning out of control? By turns hilarious and poignant, The Mother Daughter Show will appeal to anyone who's ever had a daughter - and anyone who's ever been one.
Guest Post
When I took a creative writing class for the first time, back in high school, the teacher told us about a book you could buy called
Plotto
. This book supposedly contained the bare outlines of every plot that could possibly be devised. The teacher's message was clear: plot is just the skeleton. It's how you flesh it out—with characters, setting, lyrical language—that really makes or breaks a novel or story.
Well, yes and no. What I learned writing
The Mother Daughter Show
is that a good plot may not be sufficient to ensure a successful novel, but it's absolutely necessary. If you don't have a storyline that keeps your readers turning the pages, they'll never get to all that other stuff you've worked so hard to dress it up with.
When I started writing
The Mother Daughter Show
, I was still involved in the real-life experience that inspired it—an annual musical revue at my daughter's school, written and performed by the mothers of graduating senior girls. While the book was definitely fiction, I borrowed a number of scenes and plot twists from what was actually unfolding before my eyes.
I was lucky enough to find an agent who was enthusiastic about the manuscript, but from the beginning she told me she felt there was something missing. She focused on the characters. Maybe they needed more "sparkle," she suggested? I labored over several more drafts, trying to introduce some sparkle, until finally my agent managed to get across the message that what I really needed was … a plot.
My initial reaction was: forget it. I already had a plot! But ultimately I came to realize that my plot had hewed too closely to my actual experience working on the show. It turns out that other people found those show planning meetings somewhat less fascinating than I did. I needed to get beyond what happened on the show itself and introduce elements of drama that came from elsewhere.
So I made two of the three mothers in my book good friends, allowing for greater emotional impact when they clash violently over the content of the show. I moved the job search of one character, a longtime stay-at-home mom, into the foreground. I introduced a flirtation between her and another character that seems to be heading dangerously towards infidelity—always a good plot move! And I had one of the daughters run away from home. It wasn't easy shoehorning a new plot into the confines of an existing one, but it was worth it.
So while real life may give you the inspiration for a novel, it rarely hands you a ready-made plot. And
Plotto
may not be the answer either. For a plot to work, you not only need to have a lot of stuff happen—it also has to be stuff that grows out of what your characters yearn for.
***
The Mother Daughter Show
can be purchased at:
Amazon
Fuze Publishing
Kindle
Nook
Price: $19.95 paperback, $9.99 ebook
ISBN: 9780984141296
Pages: 274
Release: December 2011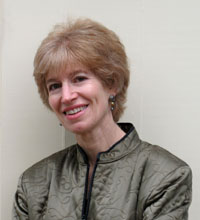 About the Author
Natalie Wexler is the author of
The Mother Daughter Show
(Fuze Publishing 2011) and an award-winning historical novel,
A More Obedient Wife
. She is a journalist and essayist whose work has appeared in the
Washington Post Magazine
, the
American Scholar
, the
Gettysburg Review
, and other publications, and she is a reviewer for the Washington Independent Review of Books. She has also worked as a temporary secretary, a newspaper reporter, a Supreme Court law clerk, a legal historian, and (briefly) an actual lawyer. She lives in Washington, D.C., with her husband.
Connect with Natalie:
Web Site
Goodreads
Fuze Publishing Web Site
Fuze Publishing Blog
Fuze Publishing Facebook
Fuze Publishing Twitter
Tribute Books Blog Tour Site