"Waiting On" Wednesday is a weekly event, hosted here, that spotlights upcoming releases that we're eagerly anticipating.
This week's pre-publication "can't-wait-to-read" selection is: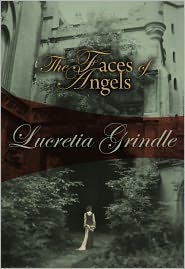 The Faces of Angels
by Lucretia Grindle
Publication Date: December 16

On a sweltering day in Florence, art student and newlywed Mary Warren wandered into a shady tunnel of trees. Within minutes, she was brutally attacked and her husband murdered. And within months, the killer was identified, caught, and dead.

It's now two years later and Mary has returned to Florence at the invitation of her lover—a relationship that predates what she insists on calling the "accident."

Crumbling and beautiful, Florence is eternally compelling. But more and more, what Mary sees is not the glories of the city, but its dark underside—specifically, one dead young woman after another. She also can't help seeing a terrifying pattern: Either this is a copycat killer, or her husband's murderer is still on the loose.