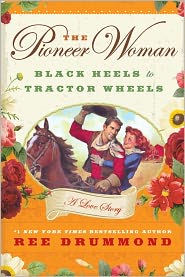 HARDER


All other thing being equal, would you rather read a book that's hard/challenging/rewarding or light/enjoyable/easy?
Light all the way! Give me a book like
The Pioneer Woman - Black Heels to Tractor Wheels - A Love Story
by Ree Drummond that combines a touch of real life with a helping of romance, and I'm a happy camper.