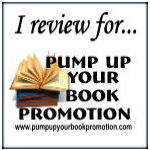 M

y thanks to
Noah Baird
for stopping by The Plot Thickens for an author interview during the blog tour for his book,
Donations to Clarity
.
Author Interview


1. Who is the plot based around?


My novel,

Donations to Clarity

, is based around two groups of people. The first are three unemployed friends decide to make money by hoaxing Bigfoot so they can start a Bigfoot tour company. The book is also about Bigfoot and government agents who are hunting him.



2. What is the main idea of the plot?


I think the plot is about people; damaged, marginalized people. I've always been attracted to misfits. Every character in the book is flawed. It's a comedic book, so the flaws are outrageous but very real to the characters. It's a humorous examination of the human condition without the photoshop treatment.



3. When does the plot take place?


It's a contemporary book. It takes place now.



4. Where does the plot take place?


Upstate New York, near where I live. It's loosely-based on Owego, NY in Tioga County. It also has elements of Ithaca, NY in it.



5. Why did the plot develop the way it did?


It just did. I intended to write a very different book. During the writing process, this plot thread immediately took over. I went with it. I sat down to write a chapter with a solid plan in my head, but would end up with something very different. For example, while I was writing the chapter introducing the Elvis-impersonating sheriff, I wrote one more line: 'As far as ________ impersonators, there is exactly one: ________.' I loved the line so much I couldn't get rid of it. That one line led my to creating the Julian Lennon-impersonating deputy, which changed the plot.



6. How did you come up with the idea for the plot?


I don't tell a lot of people this, but I feel like we have a connection. The book is an autobiography. I hoaxed Bigfoot so I could open a Bigfoot tour company. I was captured by a Bigfoot because, I can only assume, he thought I was a female Bigfoot. Bigfoot tried to make his sex slave, but I escaped with the help of Elvis. It's all true.